Dispenser

Programs

Enhance Your Facilities with New Dispensers

In today's market, there is no excuse for below-average dispensers in restrooms. A clean restroom includes a full set of dispensers, filled with product, for your patrons to use. If you are in need of a restroom refresh, give us a call today for a look at our free dispenser program we offer customers! On the one hand, it is a strange thing to have on the same website as luxury commercial interiors, but on the other, it takes every space of a building to create your site-specific atmosphere.
Towel / Tissue
The understood flagship of any restroom is the dispenser used for paper towels and toilet paper. Like all Categories, we have various options to fit your specific needs!
Automatic Towel Dispensers
Once reserved for premium spaces, the automatic paper towel dispenser is a staple in commercial restrooms today.
With multiple lines and countless options, we have options tailored to your needs! Dispensers include white and kraft towels, various towel lengths and widths, as well as various color options for dispensers. Contact us today to learn more!
Learn More
Controlled Use Toilet Paper Dispensers
Did you know that many household rolls of toilet tissue have less than 150 feet per roll?
A strange fact to note, but important if your goal is to keep dozens of restrooms or hundreds of stalls full of tissue for a workday or an event! Certainly, some organizations move to controlled use to prevent theft, but most do so in order to maximize footage on a roll. Most options for controlled use dispensers yield over 900 feet, meaning the refills last several times longer than traditional household rolls!
Check Out Our Lineup
Multifold Dispensers
The Old-Faithful of Facilities.
Multifolds are a staple due to their ease to fill, price per towel, and low maintenance. While not as cost effective on a per use basis as roll towels, they offer a great option for facilities looking for low profile options and universal towels.
Shop Now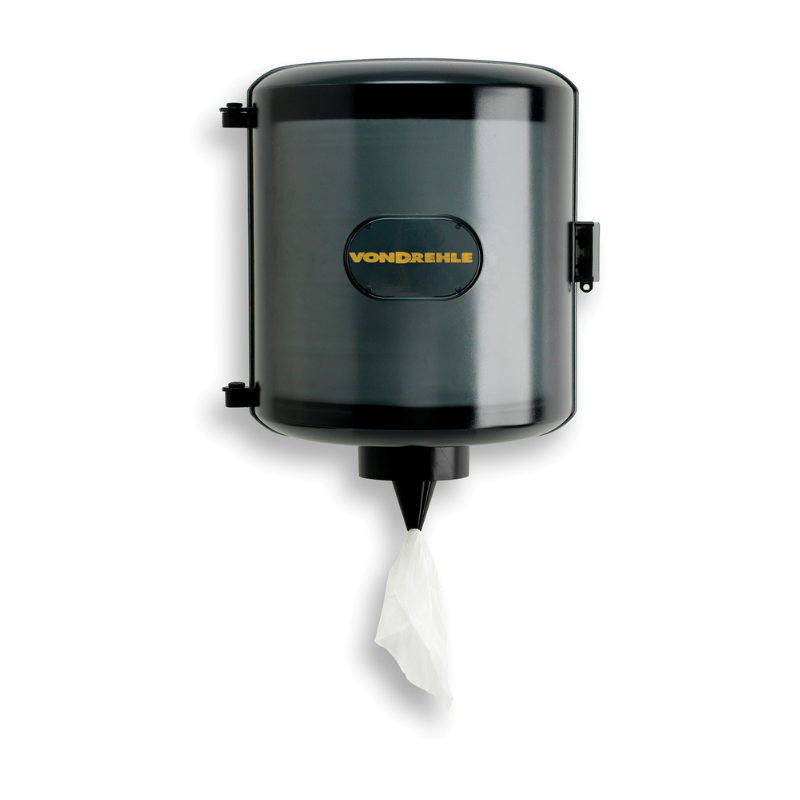 Center Pull Dispensers
Blending the Universal Convenience Element of Multi-Folds with the Cost Savings of Roll towels yields the hybrid model: Center Pull.
An incredibly low-cost solution in the right dispenser, center pulls offer an incredibly low cost, high yield solution for facilities. With products with special properties like exceedingly rugged dispensers or tissue options that can be flushed down commercial toilets, center pulls are one of the most versatile options available today.
Shop Now
Mechanical Hard Wound Towel
Want the convenience and pricing of hard roll towels without the cost and maintenance of batteries?
Take a look at our line-up of mechanical dispensers. Available in the same options as electric, these dispensers are often lower cost and lower upkeep than their battery-operated cousins!
See Options
Find And Explore Our
Locations
Interested in stopping by to meet our team, have a cup of coffee, or visit a furniture showroom? Take a look at our locations map below and stop by one of our locations nearest you today!
Get In Touch With
Us Today
We would love to hear from you!
Get in touch with our team here!
Contact Us